Aussie Roots Rock Artist, Turk Tresize on RiffYou's Getting to Know
RiffYou.com Recently Interviewed Aussie Roots Rock Artist Turk Tresize
In today's Getting to Know, we meet the colourful Turk Tresize, an Aussie roots rocker that always has many musicians jumping aboard his stage. 
LINK TO FULL INTERVIEW: http://www.riffyou.com/getting-know-aussie-roots-rocker-turk-tresize/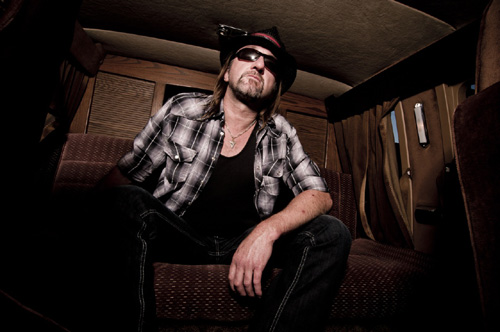 Band Name: Turk Tresize
Band Members: Turk Tresize and friends
Years Active: 1 (as a solo artist), 10+ as a musician
City of Origin: Cannons Creek (Melbourne), Victoria, Australia
Who are you and what do you do?
"My name is Turk and I am a dude that lives out on a farm in Australia. I enjoy writing and performing songs."
In 100 words or less, tell us how your band has gotten to this point?
"The solo thing developed after traveling around the planet as a musician with other bands for about ten years. I decided things needed to go further because I felt I had something to give on the song writing side. I decided to build a studio so I could write and record my songs and also to attract musicians that did the same. I went to Nashville and found a team to put things together and take it to a higher level. Now, I am thinking I can take things to 'stage three' and hopefully achieve what I set out to do."
What is your latest release and how would you describe it to someone who hasn't heard your band?
Soul Casino is my debut album. I'd say it's collective and a bit diverse, but within the brackets of classic rock. Add a sprinkle of country and blues feel over it. It's a heartfelt and positive listen to anyone. So far, the feedback I have gotten seems to be that the honesty of the songs really grabs people's attention."
When making the album, which aspect of the process do you put the most time in and why?
"I would have to say that song writing is probably where I spend most of my time. It's pretty hard for me to gauge what part takes the longest though. Each song and album is different, so the process is a bit different each time."
What is the best part of your band and why?
"The fact that it's just me," laughs.
What makes your band unique from the rest?
"I'd say the fact that you never know who you are going to get when you come to see me. I play with a different band in America than I do in Australia. I also collaborate with a lot of different musicians who tour with me and play on the recordings.
"So far I have had a lot of luck getting to play with some great artists. A lot of them are of great caliber and are really well known. To me that is probably the most unique and interesting part of all the bands that I play with."
How does your band survive the challenges of touring/gigging?
"They don't," laughs. "I'm surprised we're still alive."
Would you rather be critically-acclaimed; rich and famous; or an under the radar band with a dedicated fan base?
"That's a trick question isn't it? If you took famous off of the 'rich and famous,' that'd be cool. I'd want rich and critically acclaimed. That way, I still am under the radar with a dedicated fan base. Nah, fuck that, give me all three!"
If you'd have to compare your band to another one out there, living or dead, who would it be and why?
"I have a lot of different styles. I'm really not the person to answer that. I'll never be one to say I sound like a particular person or band. I think that one's up to everyone else to answer…not me."
Which band/musician would you like to share many drinks with? What would you talk about?
"All of 'em and everything!"
Please be sure to follow us on Twitter @riffyou and at Facebook.com/riffyou.
0 6